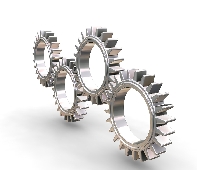 We typically follow up initial meetings or discussions with a High Level Assessment of the opportunities including an estimate of the potential savings for a cost/benefit analysis.
This is an excellent step to take to determine the potential benefits from a specific project inquiry or our broad spectrum Continuous Logistics Improvement Program®. In order to provide a High Level Assessment of the logistic improvement opportunities that may exist with potential clients, the following process is used:
Collect transportation data spend by mode and information on specific current pricing programs
Gain insight into operating parameters, products, customer needs/requirements, and transportation resources, from client management and research.
Apply LogiServe benchmarking techniques that have accurately predicted transportation cost savings and service improvements in numerous client experiences.
Benchmarking - For a High Level Assessment, the primary benchmarking methodology is historical and recent client improvement experience balanced with specific client requirements and detailed information on current programs.